An ultra-hydrophobic windshield coating that fuses with glass to form a durable, smooth barrier - improving visibility in bad weather and increasing windshield durability. It's essentially an invisible forcefield for your windshield.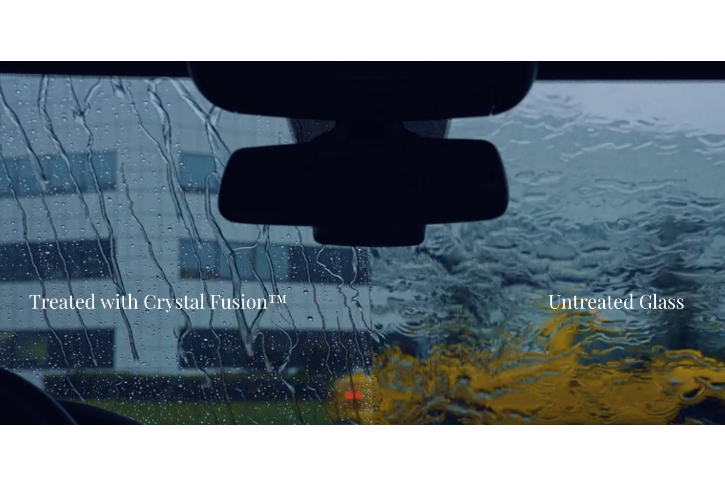 What is Crystal Fusion?

Crystal Fusion windshield coating is a patented two-step application process that creates an ultra-hydrophobic and durable barrier on all automotive glass. Once treated, your windshield will resist moisture, soil, and even small road debris for years.

Best of all, it doesn't need to be reapplied on a regular basis. It holds up to the rigors of the road: rain, snow, ice, bugs, and stray rocks. It is a onetime application which is easily maintained for optimum performance.
Why Choose Crystal Fusion?
Hydrophobic car glass coatings have been shown to significantly enhance visibility
Clearer windshields mean improved driver reaction time
Better visibility during inclement weather
Reduces the likelihood of damage from small road debris
Allows insects to be easily washed away
Makes ice and snow much easier to remove
Protects against acid rain, corrosion, and mineral buildup
Helps preserve the structural integrity of the factory-installed windshield
Keeps glass looking newer longer