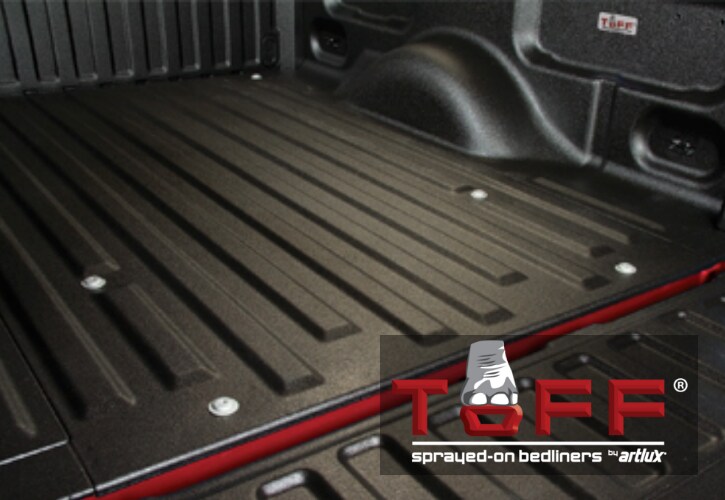 Why TOFF?
TOFF provides a skid-resistant surface, durability, and a factory installed finish - all with a limited lifetime warranty. TOFF is ready-to-use just hours after application, and will automatically increase the value of your truck.


TOFF IS environmentally friendly
TOFF products are 100% solids and made from renewable resources; they emit zero VOCs (Volatile Organic Compounds).


TOFF will withstand extreme temperatures
Fully functional from -40ºF to 230ºF.


The best in UV Stability.
Without the need for a topcoat or paying extra.


Unmatched Chemical Resistance
TOFF protects from everyday chemicals that stain and corrode factory paint and other Berliners.


Ultimate impact and abrasion protection
TOFF bedliners withstand dents, dings, and scratches that come with everyday use.


Lasting durability and functionality
Don't choose between cargo stability or strength, Have Both!


Strength & Flexibility
TOFF boasts the highest strength for tough jobs and enough flexibility to hold cargo in place.


First & only "GREEN" bedliner.
TOFF is the ONLY sprayed-on headliner made from renewable resources while also producing no VOCs