VEHICLE PROTECTION PLANS AND OFFERINGS

Portfolio Protection
Vehicle Service Contract
Extending your vehicle's coverage is the best hedge against unexpected repair costs. The peace of mind knowing you are protected from a large claim which may be devastating to your monthly budget is invaluable. We customize our service agreement programs and terms to emphasize the best value to our customers. Some of our contracts include numerous road side and towing benefits aswell. Any of our Vehicle Service contracts are good in all 50 states plus Canada.

Since 1990 Portfolio has tracked repair costs on every make and model of vehicle sold in the United States.Your Portfolio Protection service contract delivers exceptional value and convenience:
Your Portfolio Protection service contract delivers exceptional value and convenience:
You avoid disruptions to your personal budget when an unexpected covered repair occurs.
You can finance the cost of the contract in your monthly payment for even more budget control.
Substitute transportation keeps you with an uninterrupted way of getting around when you have a qualified repair.
Your service contract is transferable and adds value to your vehicle should you sell to a new owner.

AVOID INCREASES IN SERVICE COSTS,
AND GUARANTEE YOUR VEHICLE ALWAYS GET THE BEST CARE AVAILABLE WITH HEALEY BROTHERS' CAR CARE MAINTENANCE PLANS!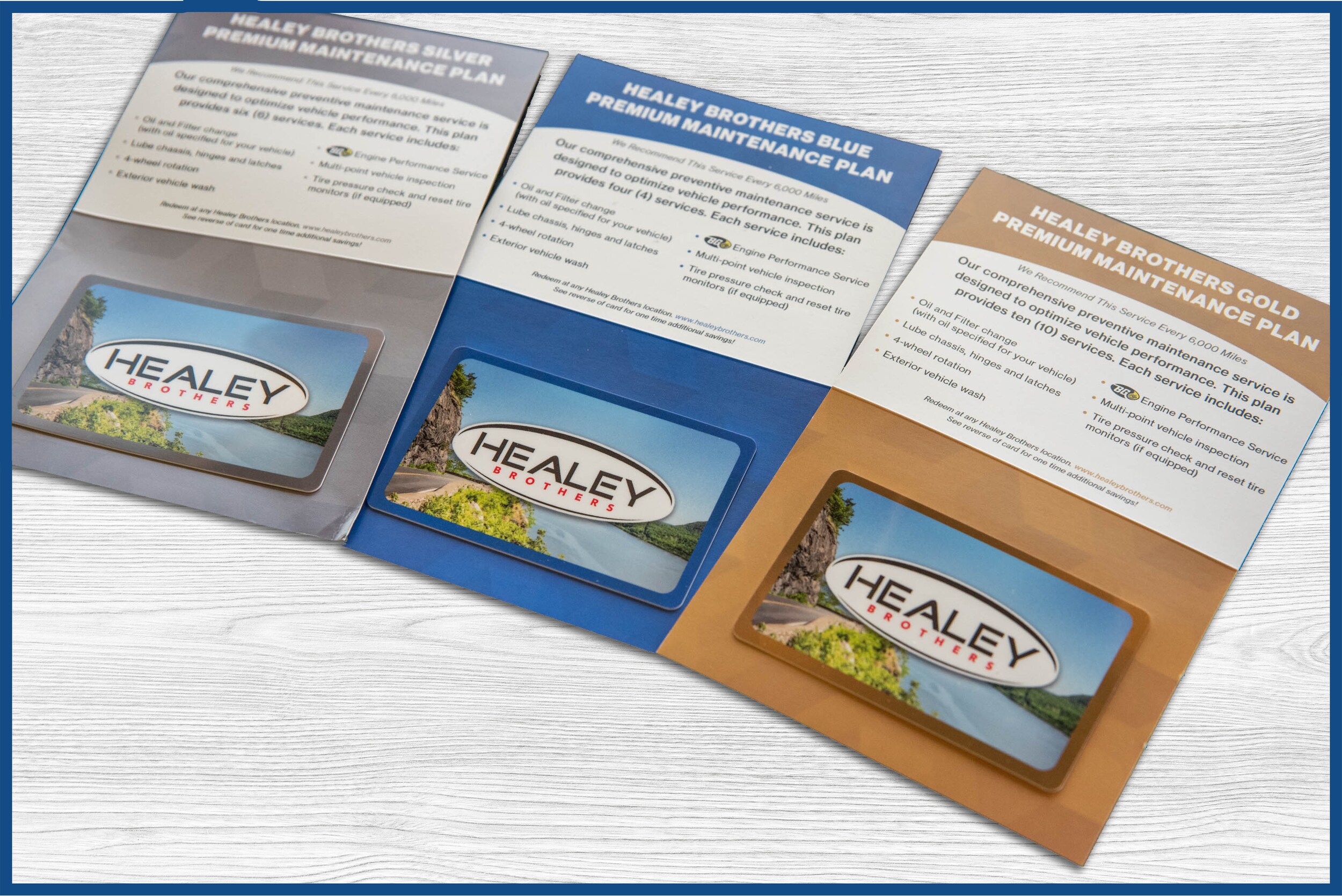 Healey Blue Plan $379.00
$116.80 (24%) In Savings!
Includes 4 Services
Healey Silver Plan $479.00
$264.70 (36%) In Savings!
Includes 6 Services
Healey Gold Plan $729.00
$510.50 (41%) In Savings!
Includes 10 Services
Each service includes:
Semi-Synthetic Oil & Filter Change
BG Maximum Engine Performance Kit
Multi-Point Inspection
Tire Rotation
Vehicle Wash
Healey Brothers Car Care Maintenance Plans are transferable to any vehicle in the same household!
To Purchase Your Healey Car Care Maintenance Plan
visit any Healey Brothers Service Department, or call
 1-888-3-HEALEY to speak with a service representative.
The Healey Car Care Maintenance Plans are the perfect addition to your vehicle!

Besides insulating yourself from increases in service prices, the car care maintenance plan makes servicing at any Healey Brothers location easier than ever.
Our pre-paid plans provide you with basic services. Each service should be completed every 6,000 miles!

Service requirements vary depending on the make and model of your vehicle, but the basic services contained in this book are recommended.
Our trained service professionals will review these requirements as needed.


Protect your car's interior and exterior with Simoniz GlassCoat. A permanent ceramic barrier film that lasts a lifetime, GlassCoat increases factory gloss and paint film thickness up to 10%. Whether you're leasing or buying, a GlassCoat application provides added coverage that you don't get from the manufacturer, and is backed by a lifetime warranty.
Exterior Protection From:
Acid rain
Bird droppings
Tree sap
Insects
Aerosol spray paint
Road de-icing materials
Hard water spots
UV damage
Paint overspray
Interior Protection From:
All consumable food
Chewing gum
Food dyes
Make-up
Crayons
Blood
Urine
Vomit
Pet waste
Clothing dye
Ink
Mold
Mildew
Loose seams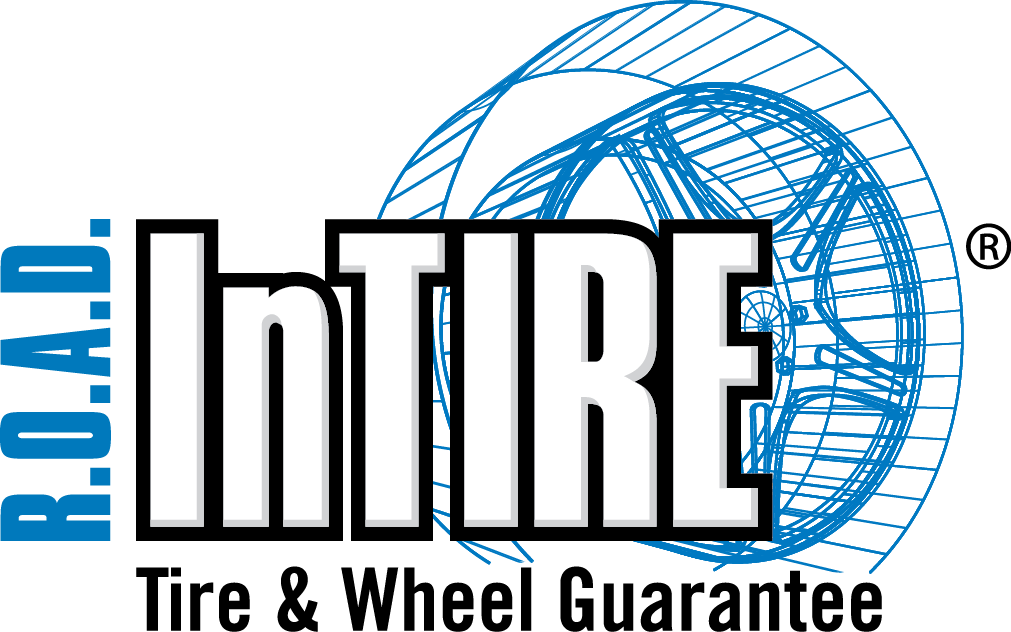 The R.O.A.D. InTire® Tire and Wheel Guarantee protects your vehicle from common road hazards such as metal, nails, potholes, glass and debris. And, with R.O.A.D. InTire, you're protected nationwide with 24/7/365 sign and drive toll-free roadside assistance. Benefits of the R.O.A.D. InTire protection include 100% repair or replacement reimbursement for a covered road hazard with no deductible or hidden fees for:
Tires and Mounting
Wheels
Valve stems
Sales tax
Balancing
Customary labor charges

Benefits of SMART Payment Plan ®

Convenience
No need to write and mail checks
Smaller automated payments are easier.

Simplify your budgeting
Simplify your budgeting
Improve cash flow

Pay off loans sooner - reduce debt faster
Pay off home mortages up to 7 years faster
Pay off auto loans up to 8 months faster

Build equity faster
Own your car sooner
Own more when you sell or trade.

Reduce interest charges
Early payoff reduces interest charges*
Eliminate late fees
*Interest reduction does not include plan fees. In some instances, fees may exceed interest reduction.

Safe and secure payments
Guaranteed fraud protection.
Safer than writing a check.

What is body panel labeling?
We use a body panel labeling system developed by 3M. The labels are placed on the inside of multiple body panels around the vehicle and contain an identifying number that traces back to the original car when registered. The labels contain a proprietary chemical that actually tattoos the steel so, even if the label is removed, the identifying number cannot be. Police can later find this number using a UV light to connect stolen parts to the original car. This makes vehicles that are protected this way very unappealing to thieves. 
Get More Information!
* Indicates a required field